Parkview Highlands Association Asphalt and curbing project

All work will be completed by:

Thank you for visiting the blog. It is dedicated to the 2019 concrete curbing, and asphalt mill, and overlay project. Please visit the blog periodically for answers to frequently asked question and project status updates. We appreciate your patience and apologize for any inconvenience during the project. 
Project links
All dates are "Weather permitting" and are subject to change with little notice. 
Friday, 8/16/2019- The paving was completed today there were several areas where the crew needed to overlay on top of the concrete curb. This was done on purpose to help with drainage. There were several locations where the old asphalt was overlayed over the curb as well. Without replacing all of the curbs and reengineering the communities drainage the crew did their best to promote all stormwater to the nearest catch basins. This will not magically fix everything but it will help. We hope everyone understands that we do our best provide the best product.
Please note that the asphalt mix used at your community is not the same as a residential driveway. The mixed that was used at your community is designed to support heavy trucks such as garbage and delivery trucks. This mix consists of 3/4″ (MNDOT MV3) rock and does not have the same smooth finish as A driveway mix with 1/2″ rock.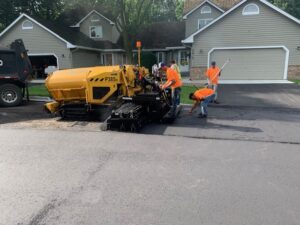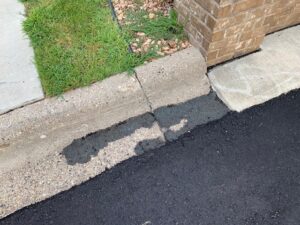 Thursday 8/15/2019- The paving will not be completed today. They gave it their all but they will need to return tomorrow to finish what's left. Thank you. 
GOOD NEWS! The City of Bloomington has granted us temporary street parking through August 29 on W 110th S from Bloomington Ferry Rd to Yukon Cir for approximately 10-15 vehicles. Parking is also available on Yukon Circle south of the townhome driveways, and the city suggests that it would be preferred for residents to park on Yukon Circle and only use 110th St if there was no other on-street parking available.  
Parking is not allowed in the following areas:
20' from a marked crosswalk or an intersection

On a sidewalk in a driveway

Within 10 feet of a fire hydrant

In front of or within five feet of mailboxes or driveways
This parking is very limited, so please return your vehicles to your garages at night should you have the ability to do so.
NOTICE
Parkview Highlands Asphalt Paving – Wednesday and Thursday, Aug 14 & 15
The next phase of our asphalt replacement is set to begin and finish next week! To complete this project, we will need all of your cooperation.  Here is what you can expect and important instructions:
On Wednesday, August 14 beginning at 7:00 AM, asphalt milling and removal is scheduled to begin.
On Thursday, August 15th, beginning at 7:00 AM, paving of new asphalt will be completed for the entire property.  Please note that this project is weather dependent.
During these days:
If you need your vehicle for the day, please remove it from your garage by 7:00 AM
NO PARKING in Visitor Parking beginning at 7:00 AM. Any vehicles left in Visitor Parking after 7:00 AM risk fines and towing without further notice
You may return to your vehicle to your garage at the end of the work day
You may drive on the new asphalt, but do not park on it
Use extreme caution while driving on the rough milled surfaces
Please keep children and pets away from the work area. DANGER KEEP OUT!
Be prepared for the noise, crews start early in the morning, there will be constant noise during the construction process
Expect limited access into and around the community
After completion, please observe the following:
Residents may drive to and from your unit garages only
Please take care to keep the car in motion while turning the steering wheel
NO PARKING on the new asphalt, including in your own driveways for a period of 14 days
VISITOR PARKING will be CLOSED and be marked with caution tape for 14 days
Owners and guests parking on the new asphalt for the 14 day period risk fines and towing without notice and will be financially responsible to repair any damages to the new surface
There will be no change to garbage or recycling service, please take your cans out as usual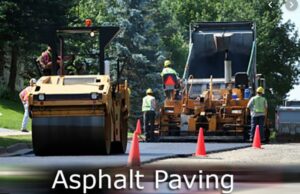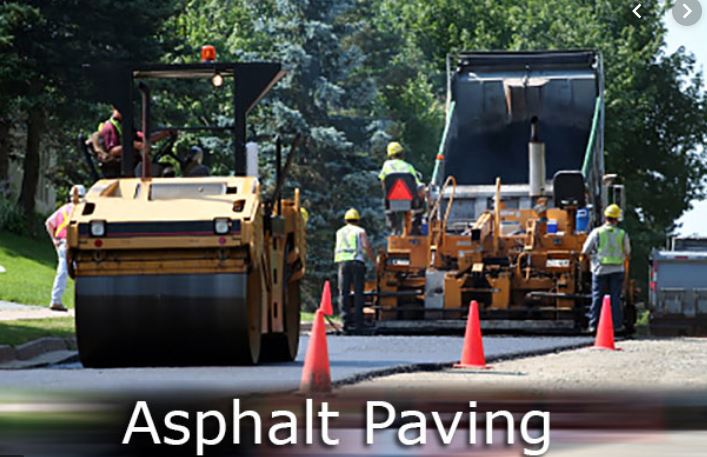 Sunday, 7/21/2019- The rain on Saturday did not allow the crew to return and finish the last of the curb. Please be advised that the crew will be returning tomorrow morning, Monday, July, 22nd to finish. Please DO NOT PARK NEAR OR IN FRONT OF THE PINK PAINTED CURB. The association may have your vehicle towed at the owners' expense. All curb that was replaced on Wednesday can be driven over. Please do not park on the new curb for at least another 10 days.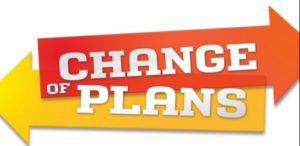 Wednesday, 7/17/2019- The rain stayed away and the crew was able to get most of the curb installed. Please stay off the new concrete for at least 3 days. They will need to return Saturday, July 20th "Weather Permitting" to finish up. Please make sure you DO NOT PARK IN FRONT OF CURB WITH PINK PAINT. The crew will need access and space to complete the work. Thank you for your cooperation.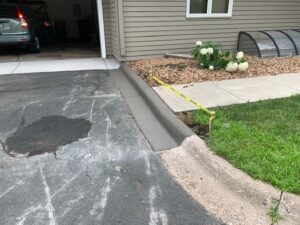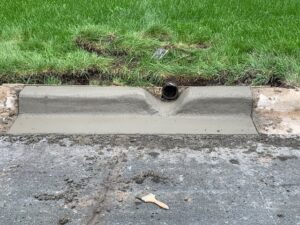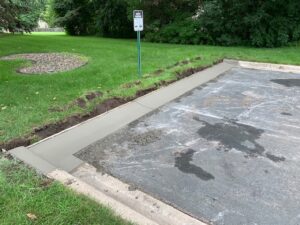 Monday, 7/15/2019- The community was marked today and some additional curb was added to the job scope. Please see the revised map showing the locations and DO NOT PARK in front of these areas on Wednesday. Due to the added curb a second day may be required to complete all of the curbing. The curb in front of the driveways will be completed on Wednesday, Weather Permitting. 

Please be advised that the concrete curbing is scheduled to be removed and replaced with work beginning on Wednesday, July 17th "Weather permitting" We expect the work to take 1-2 working days. If curb in front of your driveway is replaced, you will not be able to drive on it for at least 3 days and should not park on the new concrete for 14 days. The map below indicates the location of the curb to be replaced. The curb will also be marked with marking paint on Monday, July 15th. 
Please contact 612-254-7373 or Email Info@Atlasmn.com With any questions or concerns.