Evener Way Condominium Association Eden Prairie
2018 Siding replacement
Please contact

612-254-7373

or Email

Info@Atlasmn.com

 With any questions or concerns. 
Atlas Siding project (What to expect) PDF. Link
Thanks for visiting this blog. It is dedicated to the Evener Way siding project. Please visit the blog periodically for updates.
5/25/2018 Buildings 1 and 2 are complete, building 3 is 95% done and building 4 will begin siding install today. The installers will be working a half day on Saturday, 5/26 but will be observing Memorial Day and not working on Monday. 
5/25/2018 we had visitors today. Snapping turtle sighting at Evener Way. Have a happy Memorial Day.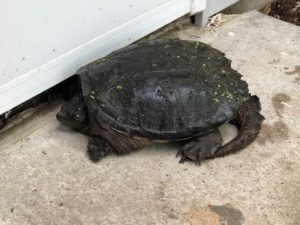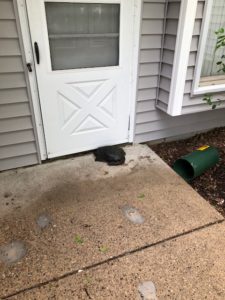 5/24/2018 building 3 has been torn off and the house wrap is getting installed. This building appears to have less sheathing repairs, but there are still some privacy walls and post with rot. Building 2 is nearing completion.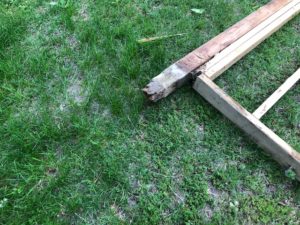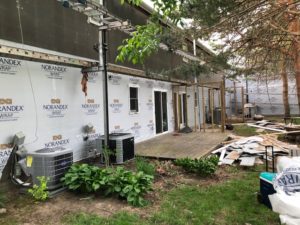 5/17/2018 On a brighter note, building 1 has been fully completed!. Please contact us if you any concerns with the work.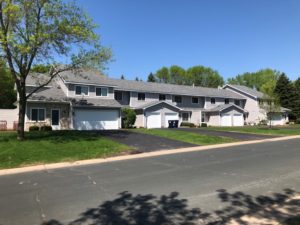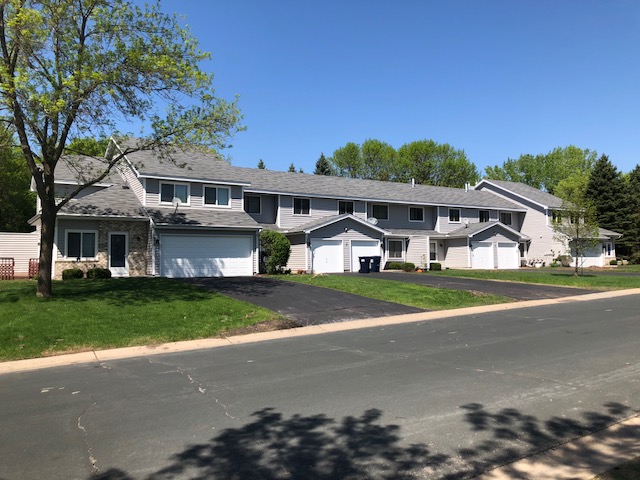 5/17/2018 The issue of rotted framing of the privacy walls was yet again found on building 3. The walls will need to be rebuilt.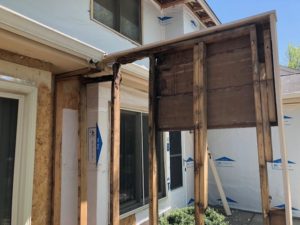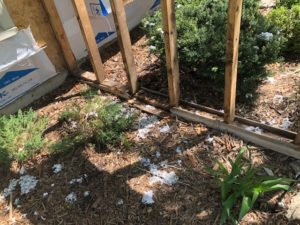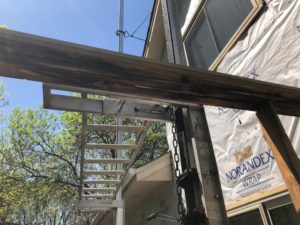 5/11/2018 The gas meters on building 3 are scheduled to be remounted for the new siding on Tuesday, May 15 at 9 am. A short disruption of service is possible, but will not be for an extended period.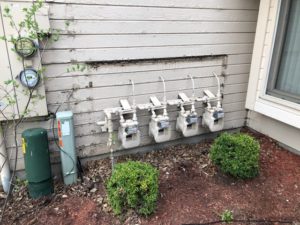 5/10/2018 Building 1 is completed, Building 2 is getting new siding and Building 3 is starting tear off of old.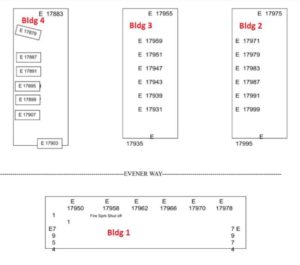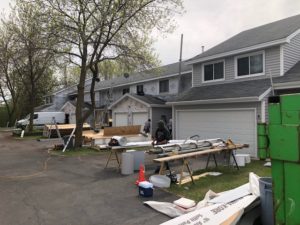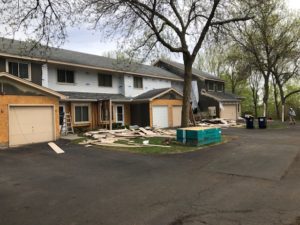 5/10/2018 New exterior lights were installed and add to the look of the new siding. The end units will require a different light as the screen doors hit the light when it opens.
5/9/2018 New windows were cut in and placed on the end unit of 17971 to let in more natural light. This is only available for end units. Please contact us for a free estimate.
5/4/2018 Things are moving along! The first phase is nearing completion.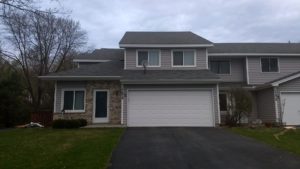 4/27/2018 This is what the new siding looks like. Very Nice!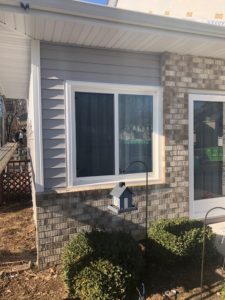 4/27/2018 Phase 1: gas meters have been remounted and siding is going up on one building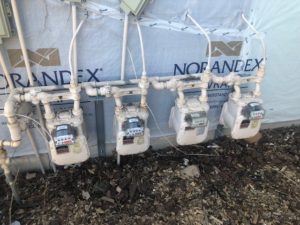 4/26/2018 Phase 1:
 Siding has been removed and new house wrap has been installed and inspected. 

4/26/2018 Phase 1:
After removing the siding, the framing of the privacy walls have rotted and will require replacement.

Today, 4/26/2018 Centerpoint is onsite moving the gas meters to allow for new siding to be installed behind them.
Please look for the project manager Brian Maas. He will be wearing the neon green safety vest.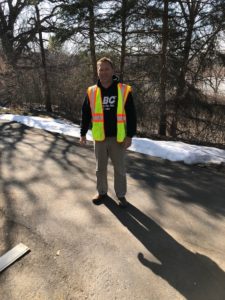 We are now expecting to begin working on phase 1,

Monday, 4/23

. Each phase is expected to take

2-3 weeks

"weather dependent".
4/20-4/26 forecast!
The below photo shows phases and the location of the
Dumpsters

and the material

storage container

.
Storage Container and on-site sanitation
Please contact

612-254-7373

or Email

Info@Atlasmn.com

 With any questions or concerns.